THE real effects of smoking were vividly brought to life for Mr Rawlinson's form 7P as part of their healthy lifestyles studies.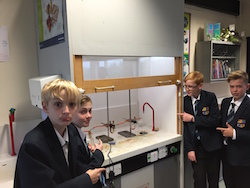 The PSHEE students set up an experiment with a real cigarette to collect some of the dangerous chemicals that are emitted when smoked.
The class was amazed at what the body ingests when smoking a single cigarette and the students were left very determined never to smoke and to encourage their families to try to quit too.