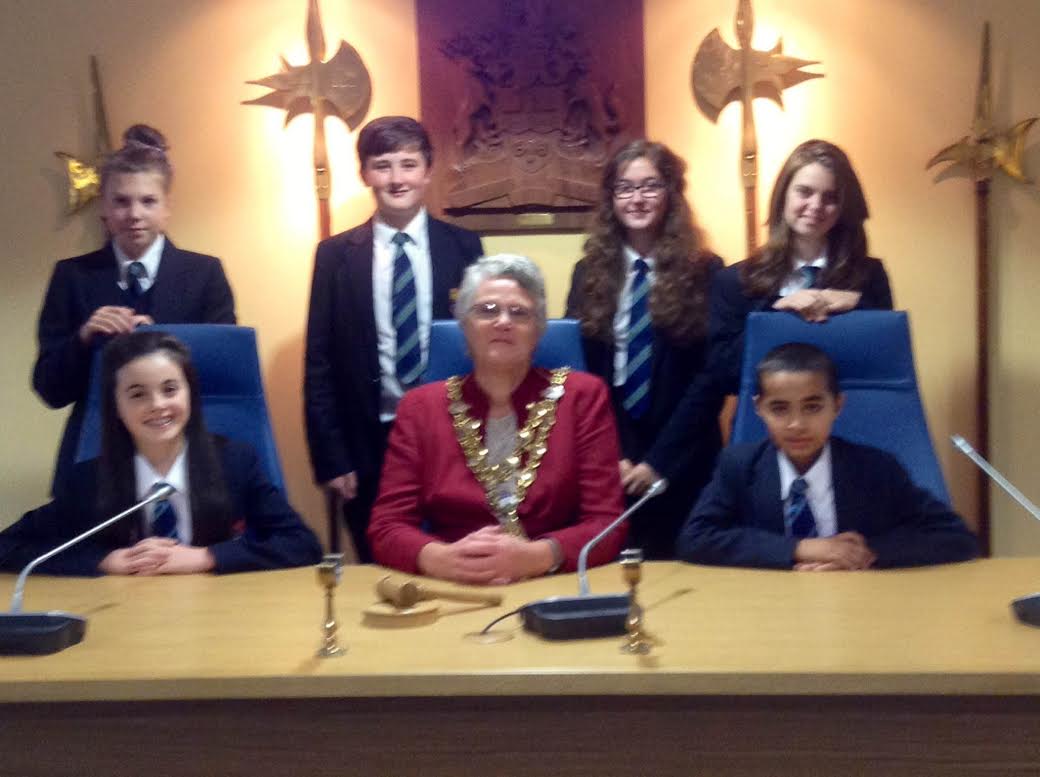 POLITICIANS of the future got to debate in Rossendale Council Chamber as part of Local Democracy Week.
A party of six pupils from the School Council, including two who hope to be represent their school, attended Futures Park in Bacup where they got to ask questions of the Mayor Councillor Amanda Robertson and got to find out more about the working of local government.
In the chamber they took part in a debate and got to air their own views and they also got to peer behind the scenes in the Mayor's Office.
Wannabe school council members Adam Khan and Liam Fyldes, both 12, from Year 8, were invited to join the trip.
Adam said: "We did activities about democracy and how they run meetings and how the council is organised and what they debate about."
Year 8 School Council member Lily Kelleher, 12, said: "It made us feel like we were councillors when we were debating in the council chamber and it was really exciting to do."