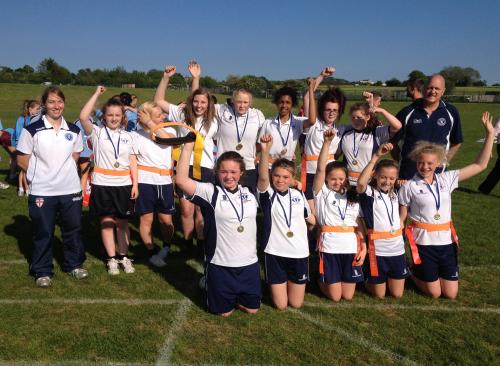 TAG rugby playing girls from Haslingden High School were delighted when they became East Lancashire champions.
The success for Years 9 and 10 came hot on the heels of the school's Years 7 and 8 team being runners-up to St Augustine's the previous night.
PE teacher Erika Wilson said: "The Year 9s and 10s were anticipating some hard games as the winners of the U13s competition – St Augustine's – had brought along two teams.
"Their warm up game was against Woodhey, which proved an easy win and the second game was against St Augustine's. They took us to a 1-1 draw."
To find out how the rest of the matches went follow the link
http://www.aboutmyarea.co.uk/Lancashire/Rossendale/BB4/News/Local-News/250271-Haslingden-High-girls-claim-East-Lancs-tag-rugby-crown