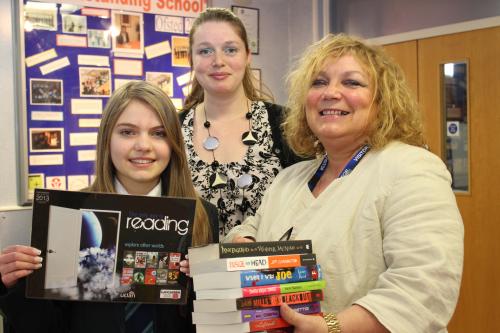 BOOKWORM Kirsty Street's clever slogan to promote Lancashire Book of the Year 2013 will soon be visible in 80 high schools and 74 libraries.
The Year 9 student came up with the slogan 'The Only Way Is Reading' and judges picked her suggestion as the best.
Kirsty said: "I am really happy that they picked my slogan. I was thinking about 'The Only Way Is Essex' and came up with 'The Only Way Is Reading' because I thought about how it has a deeper meaning.
"If you want to go somewhere you can do it physically or you can get there by reading a book and going there in your own mind.
"If you get a really good book you can feel like you are experiencing what is happening in the book."
To read more follow the link
http://www.aboutmyarea.co.uk/Lancashire/Rossendale/BB4/News/Local-News/243962-The-Only-Way-Is-Reading…-According-To-Kirsty