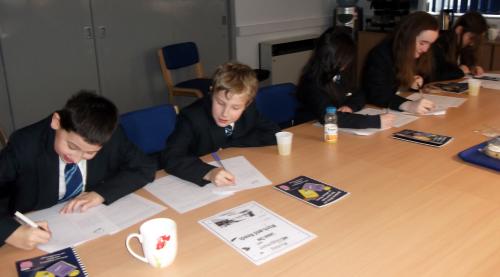 OUR students will take on lead teaching roles as they prepare to deliver a new educational money management programme in local primary schools.
A Year 9 gifted and talented group from has been working with students from Chorley's Southlands High School to learn how to deliver the new 'Money Matters' scheme.
The programme was written by Southlands students and its aim is to help pupils learn how to manage their money from a very young age.
To find out more about the scheme follow the link
http://www.aboutmyarea.co.uk/Lancashire/Rossendale/BB4/News/Local-News/240465-Students-Help-Others-To-Become-Money-Masters