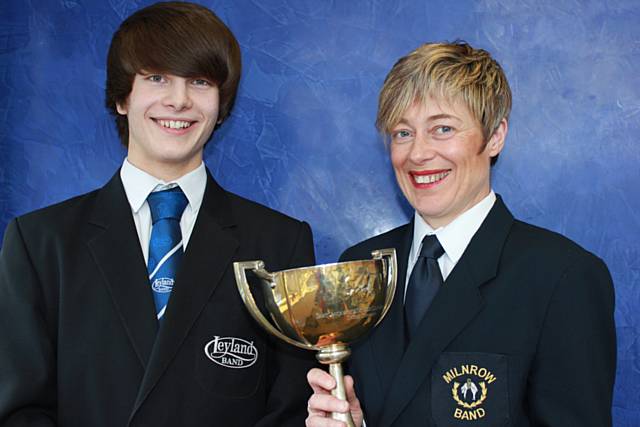 A MUSICAL mother and son have won through to compete in a national brass band competition – but they will be playing in different bands.
Year 11 student Owen Middlemas plays percussion for Leyland Band while his mother, Deputy Headteacher at Haslingden Mrs Middlemas, plays baritone for Milnrow.
Both bands earned their places in the National Brass Band Championships after competing in the North West Area Championships at the Winter Gardens in Blackpool.
To read more follow the links
http://www.rochdaleonline.co.uk/news-features/2/news-headlines/78989/mother-and-son-to-play-against-each-other-in-brass-band-competition
http://www.aboutmyarea.co.uk/Lancashire/Rossendale/BB4/News/Local-News/244462-Mother-And-Son-Play-Against-Each-Other-In-Brass-Band-Competition