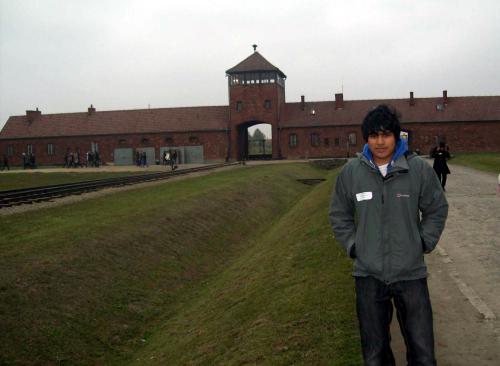 THE horror of the Nazi death camps will never be forgotten by two Year 13 students after they took part in the Lessons from Auschwitz Project.
Along with some 200 students from the North West, Fahwad Khan and Faith Biddle met a Holocaust survivor at a seminar in Manchester and then went on a 24-hour visit to Poland to tour the concentration camp at Auschwitz I and Auschwitz II Birkenau.
Fahwad said: "If you visit the camps it gives you a better vision of what happened. It felt so eerie standing inside the gas chamber, I have read about it in books but when you are there it is so different.
"I never realised how big these places were. It felt really weird standing there in the place where so many people were killed."
To read more follow the link
http://www.aboutmyarea.co.uk/Lancashire/Rossendale/BB4/News/Local-News/235354-Death-Camp-Visit-Leaves-Lasting-Impression