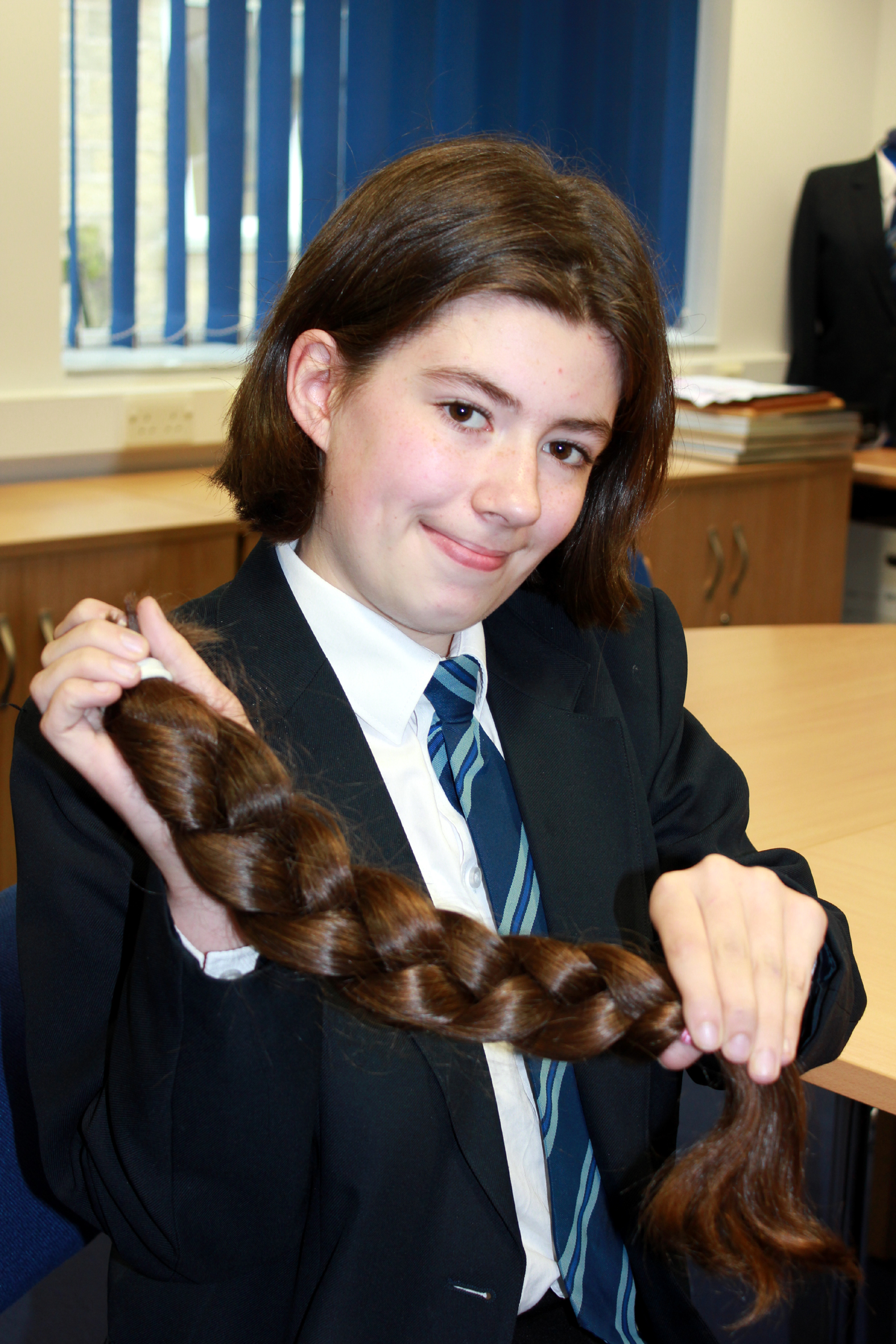 A TEENAGER from our school agreed to cut her waist-length hair in order to donate it to a charity that makes wigs for children with leukaemia and cancer.
It was a brave step by Trudy Helm, 13, from Haslingden High School who allowed her mum Sonja, who trained as a hairdresser, to take the scissors to her plait.
Trudy, from Bacup, is in Year 9 and had been growing her locks for 15 months.
To read more follow the link:
http://www.aboutmyarea.co.uk/Lancashire/Rossendale/BB4/News/Local-News/232304-Bacup-Teen-Donates-Hair-to-Cancer-Charity