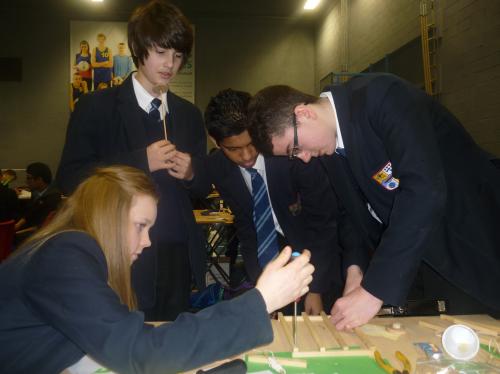 TECHNOLOGY wizards from our school flew the flag for Rossendale in a Rotary competition.
Teams from Key Stage 3, 4 and 5 took part in the Rotary Club Technology Competition at Nelson and Colne College when they competed against 17 other schools.
The students have won eight times in the last six years, but this year the top spot eluded them.
However, the runner-up position was the best ever result for the Key Stage 3 students.
To read more follow the link
http://www.aboutmyarea.co.uk/Lancashire/Rossendale/BB4/News/Local-News/247034-Budding-Engineers-In-Technology-Competition